Mechatronic companies within the hub
Mauden is a software development company founded in 2010 with the goal to create innovative and interactive applications in the Natural User Interface (NUI) realm. The company was established thanks to the commitment of the Bruno Kessler Foundation Research Centre and its desire to transfer on the market the knowledge acquired within the human-computer interaction research domain. It develops special projects for interactive...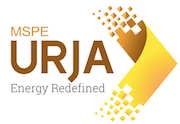 The company operates in the field of power conversion to integrate different renewable energy sources and energy storage devices to solve new age energy demand problems with minimal impact to environment.
The business purpose of the company consists in the following activities:
the research, development and production of high technological value products or services in the field of renewable...