Back to search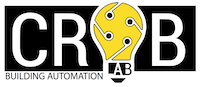 Contacts
Corpo C, Scala B, Via Fortunato Zeni 8, 38068 Rovereto
Products/Services
Open Building Automation based on IoT
Crib-Lab
It was formed to develop, manufacture and market a flexible range of Open Building Automation based on the IoT (Internet of Things technology systems). 
They address all those companies that are having to make entire production lines and factories smart, with the vision of Industry 4.0, and who are not yet ready to renew the fleet to get the result. Crib-Lab provides an upgrade to all analog machines supplying them with distributed intelligence and interconnecting all equipment in a remote cloud system. 
They are also developing DreamsCatcher, a relaxation station for analysis of sleep quality and the induction of lucid dreams making use of the technology "Externally Induced Lucid Dream" - EILD.