Back to search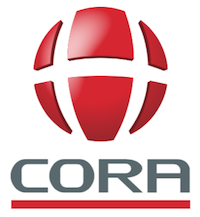 Cora srl
Reference in Trentino for applications related to the world of industrial automation, Cora Elettroautomazioni has been involved in this field for almost 40 years.  
Company History  
Founded in 1981, CORA ELETTROAUTOMAZIONI specializes over the years in the design and implementation of solutions for the automation of industrial processes.  
Following this, CORA strengthens its presence on the market by proposing itself as a distributor of electrical and electronic components, pneumatics and of the IT networks sector for industrial automation with an offer, in terms of specialization and range, ready to satisfy the most varied application needs. The highly qualified staff offers advice and directs the customer in choosing the most technically suitable product.  
Nowadays CORA, thanks to its expertise, has a global vision of the market and its evolution, allowing it to propose technical innovations and extremely advanced services.  
Cora, winning synergy
The particularity of CORA lies in being for the customer unique point of reference for all the problems related to industrial automation. The 3 business units (Trade, Industry, Solution) of Cora collaborate with each other allowing the technological know-how to migrate and influence the parallel sectors.  
Thanks to this modus operandi, CORA can offer the client both an overview of each project and an accurate analysis at several levels.