Back to search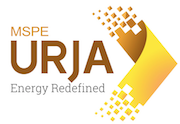 Contacts
Via Fortunato Zeni 8, Rovereto, Corpo L, Blocco E
Products/Services
Research, development and production in the field of renewable energies
MSPE URJA SRL
The company operates in the field of power conversion to integrate different renewable energy sources and energy storage devices to solve new age energy demand problems with minimal impact to environment.
The business purpose of the company consists in the following activities:
the research, development and production of high technological value products or services in the field of renewable energy;
the design and realization of measurement and control systems, electronic regulation systems, including hardware parts, application software, equipment and systems for controlling and integrating renewables, as well as technical plants in general; the company may manage activities and plants useful to the aforesaid systems, as well as supply any other activity and/or service associated and/or complementary to those aforesaid activities in the sector of electronic and research and development sector;
the development of battery energy storage solutions, energy vehicle charging solutions and smart grid products, within the solar industry sector, including but not limited to residential, large scale and small-scale energy storage projects, microgrids etc.;
the marketing, distribution and sale of the products and/or services referred above.
To the extent of such purposes the product development may be accomplished also through the following steps: simulation studies, BOM finalization, PCB & hardware design and prototyping, testing and validation, engineering certification and field trials.